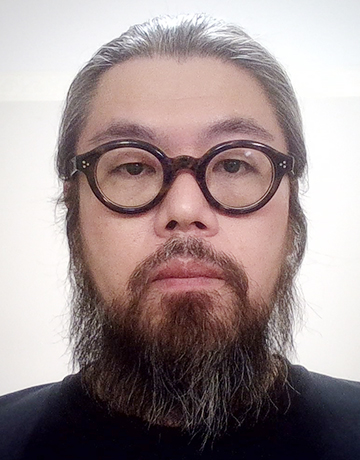 AFFILIATION
Gunma Prefectural Women's University
ACADEMIC FIELD & RESEARCH 
My specialty is dance studies, and my research focuses on the themes of (1) negotiations between the Western and non-Western worlds in dance, centering on Asia in the 20th century, particularly on the influences of the idea of the "art" born in modern Western Europe on dance in Asia; and (2) general theory on choreography as a technique to promote or control the movement of people.
Recently, I have been working on surveys and research on projects in which contemporary artists learn folk performing arts, as well as on the historical process of artification of Japanese classical dance. By interpreting and documenting the dance ecosystem in which the lives of different actors are intertwined as meshwork, I also seek for alternative practices to generate changes from within.
RESEARCH FIELD
Japan
COMMENTS
I'm looking forward to being able to think about things that I would not have thought of by myself.
MAJOR WORKS
Daisuke Muto, "Denishawn's Far East Tour and Their Contact with the Vernacular Dance Cultures: With Emphasis on "Nautch" in India and "Geisha" in Japan" [in Japanese], Choreologia, 43:26–37, 2020.
Daisuke Muto, "Folk Performing Arts in Marginal Village and Contemporary Artists' Participation: Revival Project of Kutsuki-Furuya Rokusai Nembutsu-odori in Shiga Prefecture" [in Japanese], Bulletin of Gunma Prefectural Women's University, 40:181–198, 2019.
Daisuke Muto, "Stepping into Ecology of a Dance: Sioned Huws and Kakinaizawa Shishi-odori" [in Japanese], Bulletin of Gunma Prefectural Women's University, 39:157–174, 2018.
Daisuke Muto, "Choreography as Meshwork: The Production of Motion and The Vernacular", Choreography and Corporeality: Relay in Motion, Eds. Thomas F. DeFrantz and Philipa Rothfield, Palgrave Macmillan, pp. 31–49, 2016.
After School Diversity Dance (Director), 2019-2021.
RELATED WEBSITE
Photographs and captions related to my research